Available Units
Astonishing Design Flair
Creek Crescent offers the aspirational dream of high-end waterfront living, with astonishing design flair as well as unsurpassed levels of finish. The modern architectural style perfectly complements Creek Crescent's modern surroundings.
Urban Sophistication
The tower's 22 floors offer a wide range of 1,2 & 3-bedroom apartment layouts all carefully designed and positioned to maximise outstanding views of the creek. Materials have been carefully chosen for their aesthetic and efficiency qualities ensuring both elegance and sustainability.
UNDENNIABLY ENVIABLE
Slightly elevated from the pedestrian level, Creek Crescent's stylish townhouses fronting the promenade provide a sense of privacy providing residents a layer of privacy while still celebrating the alfresco outdoor communal spaces.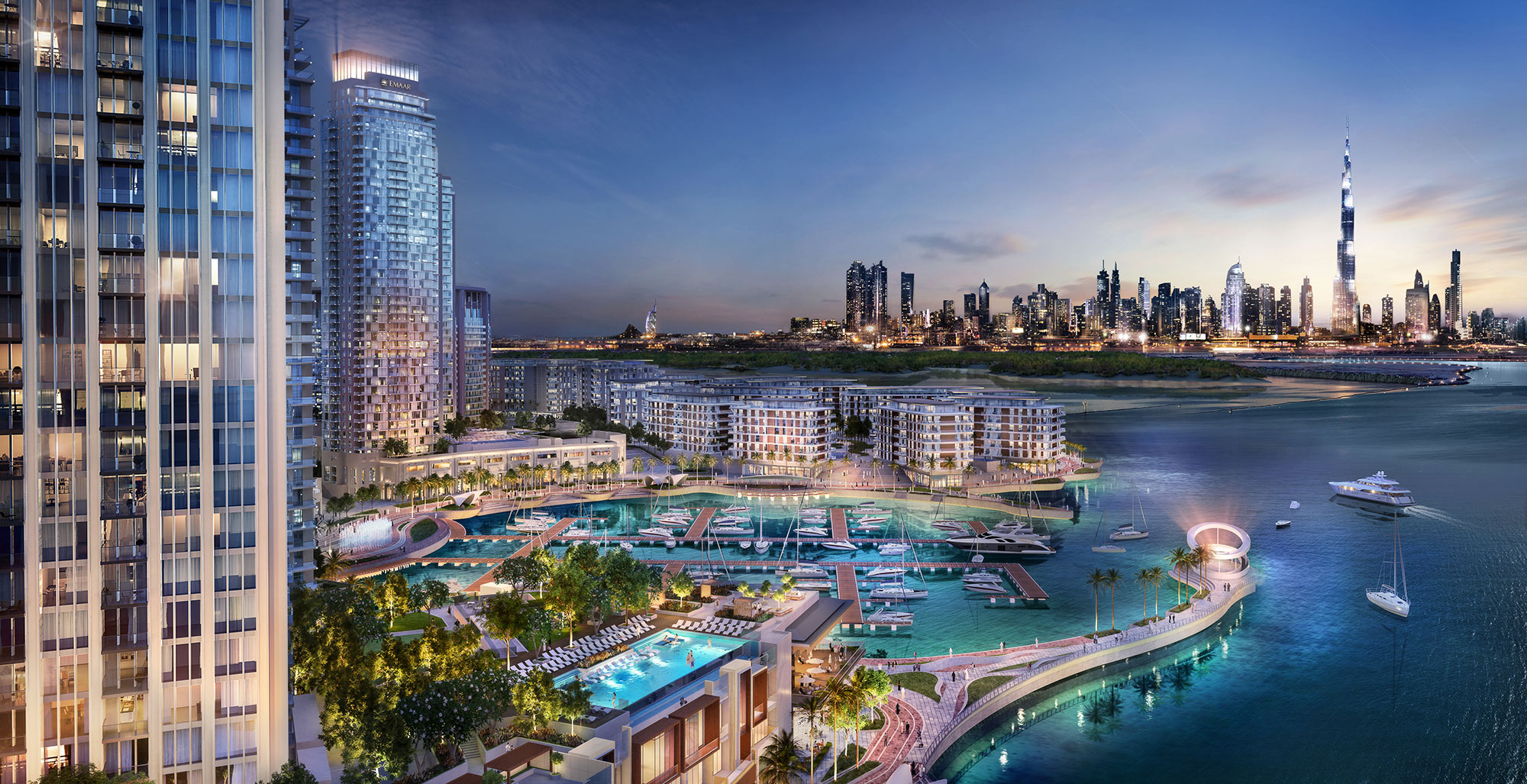 Views to Live for
At Dubai Creek Harbour, you will experience more of what really matters. More laughs shared with friends. More memories made. A thriving community to live, work, play, and capture moments to behold and cherish.
A home where every view is a view to live for.
View Community
Prices From
Area from (Sqft)